Rollei Compact Traveler Star S2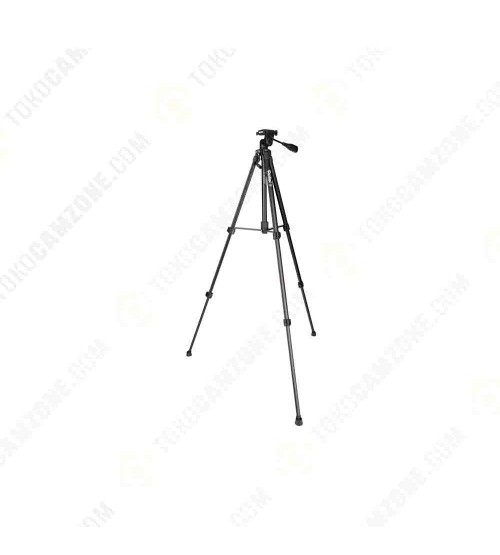 Lihat gambar lebih detail
Rollei Compact Traveler Star S2
Max. load: 3 kg
Max. height: 150 cm
Weight: 1,290 g
Material: Aluminium
Tripod Compact Traveler Star S2 - the underpinnings for incredible video
As with all products in the DIGI range, the RolleiTripod Compact Traveler Star S2 (in the past: DIGI 9300) is extremely light and sturdy. This video tripod was designed for video enthusiasts who are perpetually on the go, who need equipment they can set up within seconds, who need to carry that equipment wherever they may go and who need to use it in all sorts of conditions.
The Tripod Compact Traveler Star S2 (in the past: DIGI 9300) tripod - as light as they come
Though compact, this video tripod is by no means flimsy. It's the type of accessory you should always carry with you, and luckily, the frame is so light and small that you shouldn't have any trouble in that department. What's more, the tripod comes in its own bag for safe and easy storage. So, when you're on a tight deadline and running a late shift chasing that perfect video that seems to elude you for days on end, the DIGI 9300 should come in very handy.
Tripod Compact Traveler Star S2 – the video tripod that travels light
Don't let a moment go to waste with the Tripod Compact Traveler Star S2, a tripod that can join you on any adventure. If your project is perpetually changing locations, and you're always on the go, take your DIGI 9300 wherever your DSLR may be needed and make the most of your filming. Wildlife documentary? No problem. Landscape footage? The DIGI 9300 will be there. Air show to commemorate the fallen? This tripod has god it covered. Aerial acrobatics act at your local circus? Just set it up, tilt it, pan it, lock it, and it's lights, camera, action!
Material: Aluminium
Tripod
| | |
| --- | --- |
| Weight (excl. ball head) | 1.29 kg |
| Min height | 53 cm |
| Max height | 150 cm |
| Tripod load | 3 kg |
| Segments | 3 Stativbeinsegmente Stativbeindurchmesser: 24,21,17mm |
Ball head
| | |
| --- | --- |
| Name | integrierter Stativkopf |
| Controls | pan, tilt, lock |
| Load | 3 kg |
| Weight of quick release plate | 0.02 kg |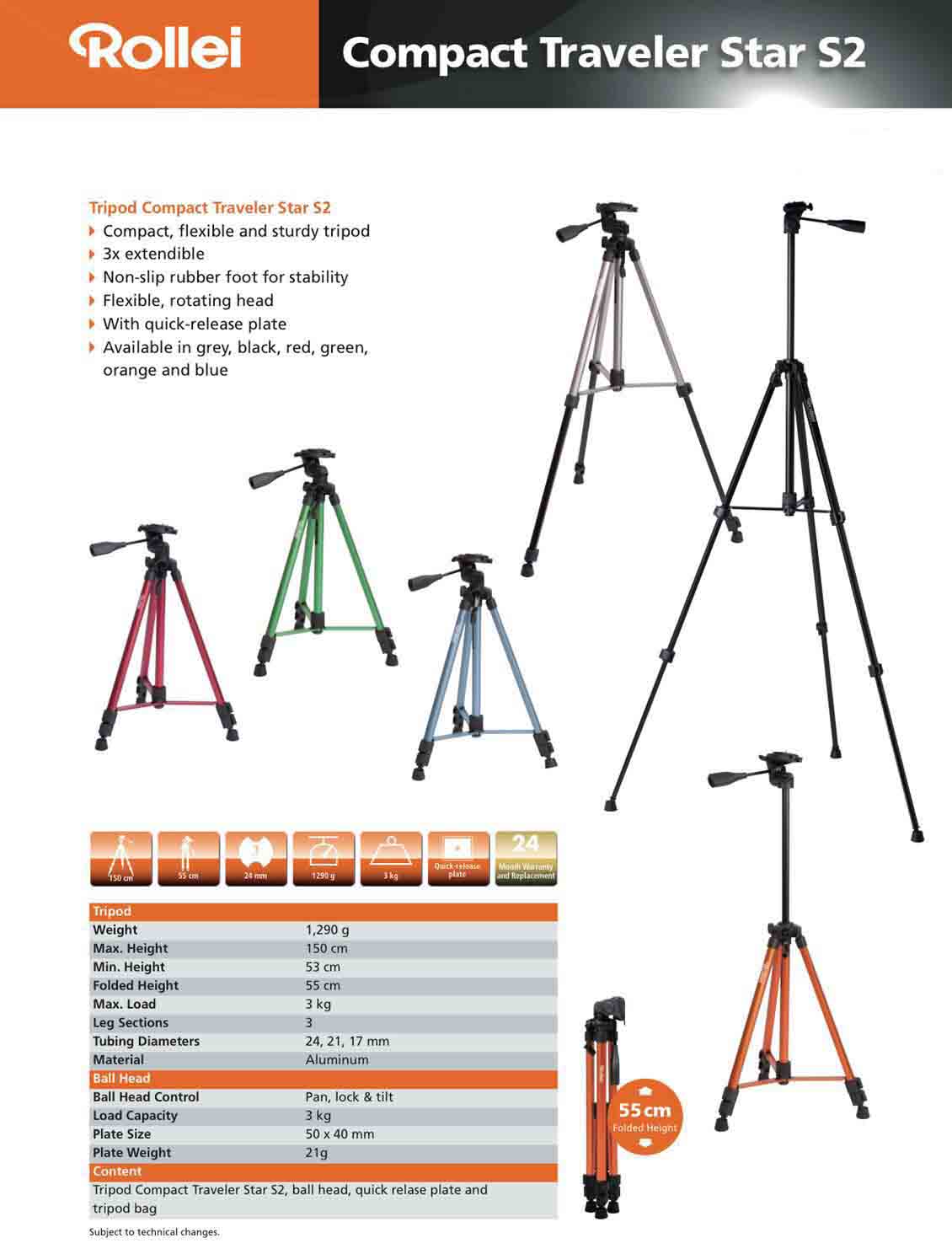 Technical
Warranty
Non Warranty